Volkswagen Golf Alltrack Named AJAC Canadian Car of the Year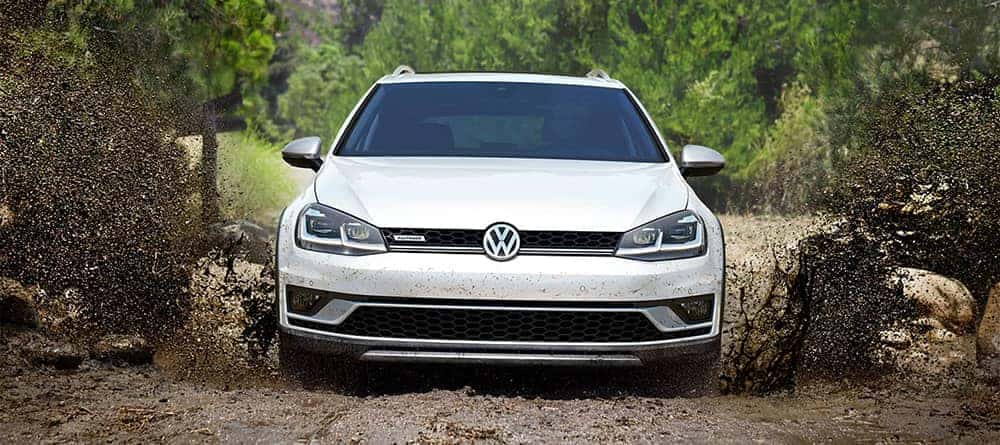 The Volkswagen Golf Alltrack certainly arrived with a bang when it was introduced earlier this year. Indeed, the Golf Alltrack was one of the most anticipated new vehicles of 2017, and it didn't waste any time in taking home some impressive awards, including the title of Canadian Car of the Year according to the Automotive Journalists Association of Canada.
Refinement Meets Ruggedness in the New Volkswagen Golf Alltrack
The 2017 Volkswagen Golf Alltrack was indeed named the best Canadian car of 2017 by AJAC, and therefore took home one of the most important and recognized awards in the country. The new Alltrack was tested along with other vehicles new to the Canadian market during a week-long testing event held at the Canadian Tire Motorsports Park in Bowmanville, Ontario last October. Each new vehicle is tested in identical conditions with its competition in a variety of environments that include closed-course testing and off-road testing.
After winning its category, the 2017 Volkswagen Golf Alltrack beat out the BMW M2 and the Hyundai Elantra Sport to take home top honours.
Powered by a 1.8-litre, turbocharged four-cylinder engine paired to a dual-clutch automatic transmission, the Golf Alltrack is perhaps the best combination of power, driving pleasure, interior space, off-road capability, and overall refinement you can find on the market at the moment.
Its 4Motion all-wheel-drive system will get you out of any sticky situation, and its interior space and cargo volume are perfect for an active family that wants nothing to do with a sport utility vehicle.
To learn more about the all-new 2017 Volkswagen Golf Alltrack, contact us today at Yorkdale Volkswagen!