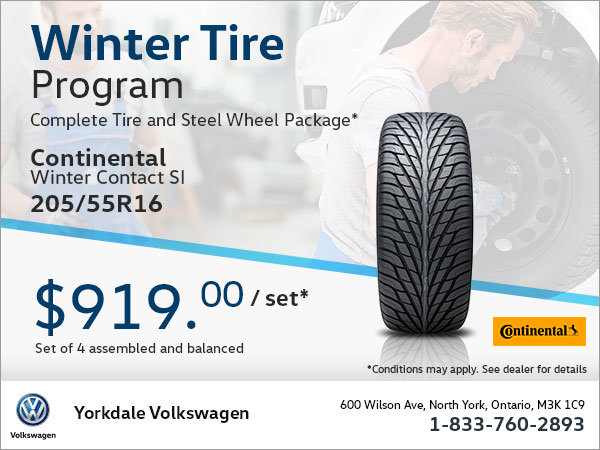 Travel safely this winter!
Get a complete tire and steel wheel package for your GTI, GLI, TDI or TDI Golfwagon equipped with Continental Winter Contact SI 205/55R16 tires.
For only $919 per set, assembled and balanced, why wait?
Contact us for more information.
Book your appointment today!
*Conditions may apply. See dealer for details.